Bucket Fillers for the week of 9/24. Congratulations Bucket Fillers!!!

Classroom Friday: Woodshop!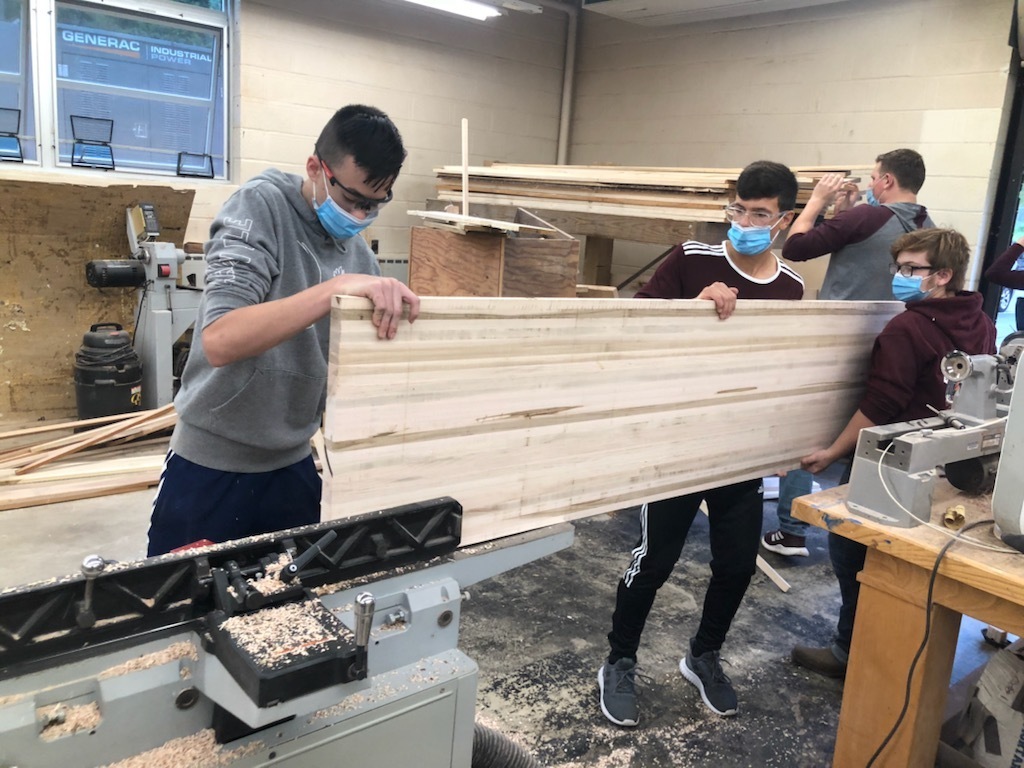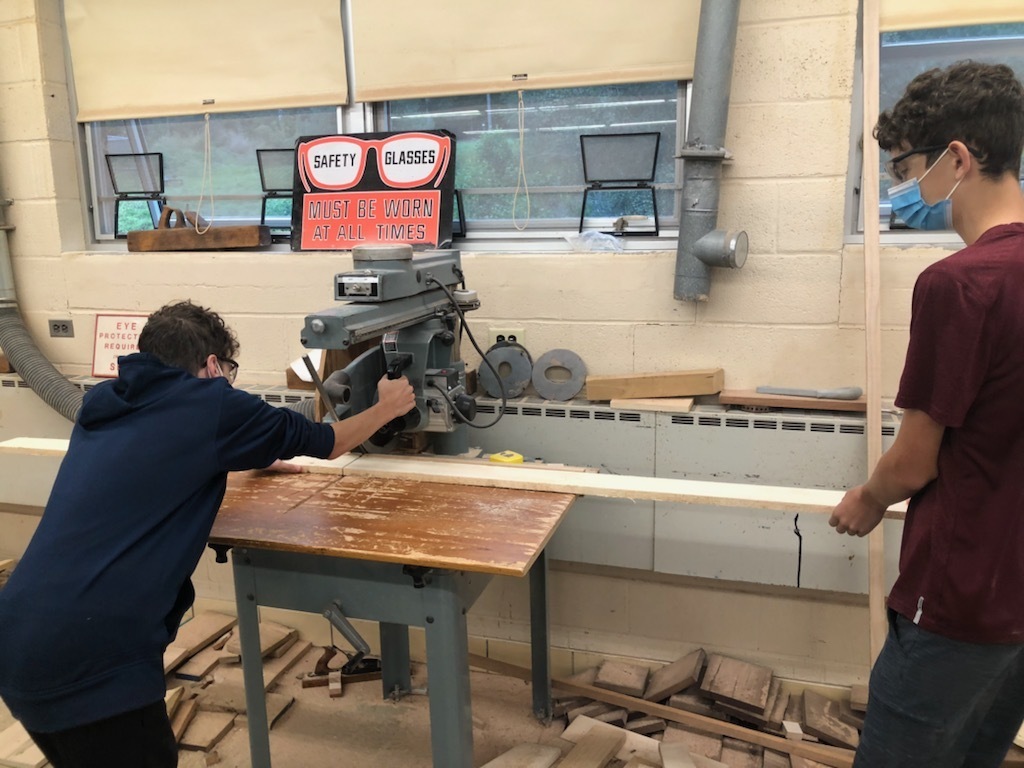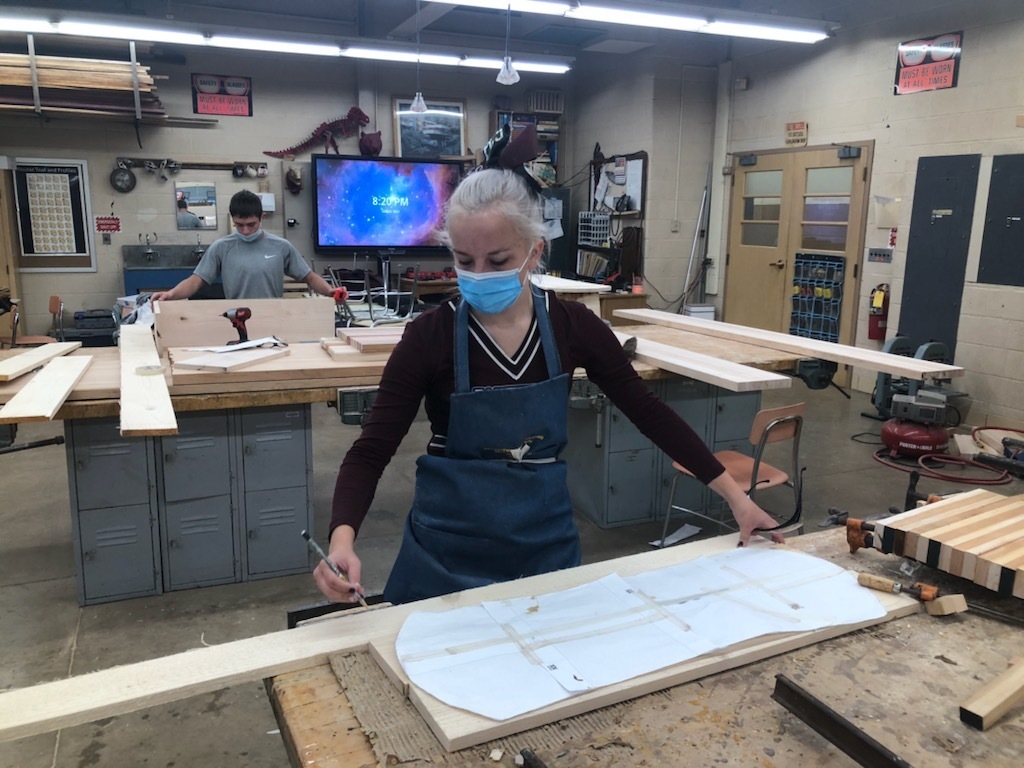 BOARD OF EDUCATION MEETING POSTPONED The Board of Education meeting scheduled for this evening is being postponed to Tuesday, September 28, 2021, at 7:00 p.m. due to board scheduling conflicts.


Check out this awesome bulletin board on the second floor of the high school that was created by Home & Careers teacher, Dan Mitchell, and his daughter, Alex! Mr. Mitchell said that when he was going through pictures from their family trip this summer, he realized that the tree in this picture is like what we have gone through as a school community the past year and a half! What a powerful message! Thank you, Mitchells....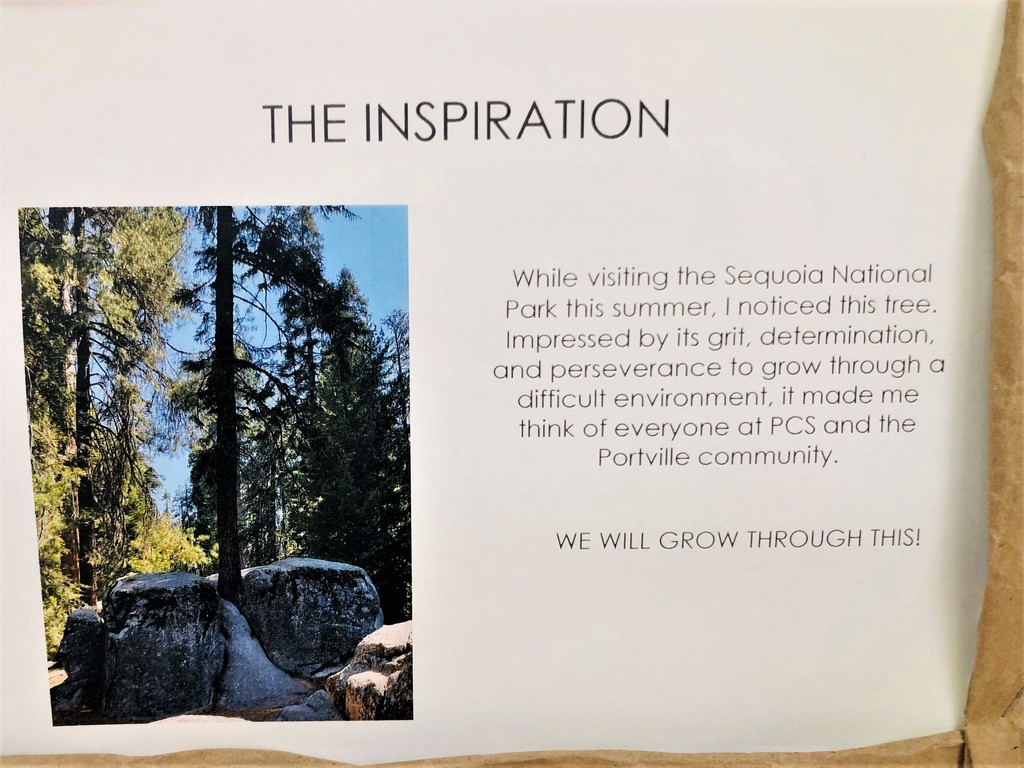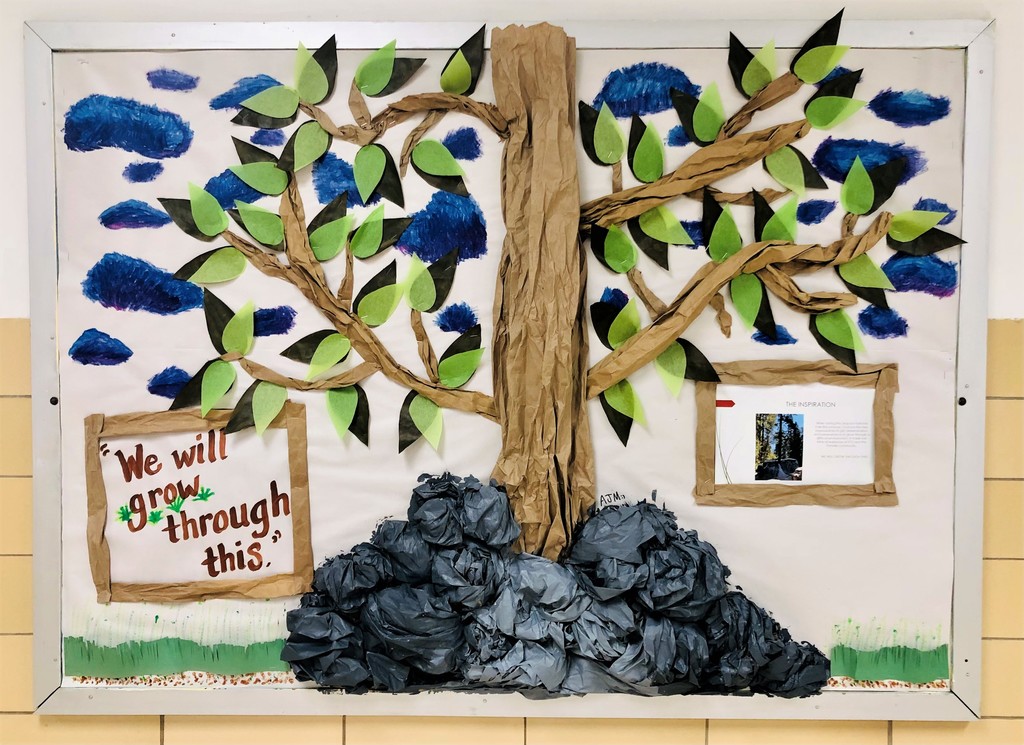 PCS ATHLETIC HALL OF FAME INDUCTION - 9/17/21 Please join us in honoring the 2021 Athletic Hall of Fame Inductees this Friday night at halftime of the home football game! This year's honorees are: Norm Foster (Class of 1948); Jon Andrianoff (Class of 1999); Jeff McMahon (Class of 2001); Kiley Hadzicki Leone (Class of 2005); and Ryan Jordan (Class of 1995) Their athletic accomplishments at PCS and afterwards are very impressive. Congratulations, Norm, Jon, Jeff, Kiley and Ryan!

The Family & Faculty Meet and Greet that was scheduled for Tuesday, September 14th has been CANCELLED.

Portville Central School still has some old teacher desks and book shelves to give away in the parking lot behind the school by the south gym/maintenance shop. First come, first served. All selected items must be hauled away immediately.

PICTURE DAYS ARE HERE!!! School pictures will be taken on Monday, September 13 for GRADES 7-12 and on Tuesday, September 14 for GRADES PK-6. You will be required to order your child's pictures online at INTER-STATE.COM/ORDER If your child is in grades 7-12, use Order Code 60864NB. If your child is in grades PK-6, use Order Code 61029CB.


Portville Central School Giveaway! Portville Central is currently renovating and updating furniture in classrooms. We will be placing old desks, shelving, tables and other various items in the parking lot behind the school by the south gym/maintenance shop @ 8:00 AM on Thursday, September 2nd. First come, first served. All selected items must be hauled away immediately.

SUBSTITUTE TEACHERS NEEDED! If you are interested in becoming a substitute teacher for the district, please click the link to download a copy of the application. Return completed application to the school and set up an appointment with one of our principals. Certified teachers earn $135 a day, college graduate with Bachelors Degree earns $115 a day, and uncertified subs earn $98 a day.
https://5il.co/y79h

7-12 Schedules are now available on the student portal. There is no Homeroom assigned. Students are to report to the "1st Period" Teacher as listed on their student schedule. They will receive locker assignments/combinations from their first period teacher.

In the link below, you will find PCS's COVID -19 protocols for the 2021-2022 school year. This is a working document and will likely change throughout the year. Specific questions are best directed toward your child's principal office. We are looking forward to a safe productive school year!
https://5il.co/y3dp

The family of Donald Jordan will be holding a memorial on August 21 at 10:00 AM at the Little League field in Portville. Don was a huge part of Portville little league and Portville Central Schools softball team. He was dedicated to helping children in the Portville community. Please come help his family celebrate his life. If you can't make it, we'll be live streaming the memorial. Coverage will start at 9:50 AM.
https://www.youtube.com/channel/UCVp0cYhcA3n7bgJmtdiQqlg/featured


BOARD OF EDUCATION MEETING RESCHEDULED The Board of Education meeting scheduled for August 17, 2021, has been changed to August 24, 2021, at 7:00 p.m. in the board room.

Congratulations Alex Edick on your first place finish today at the DiDi Downhill Drag Race. Alex was undefeated in the double elimination event with his homebuilt dragster. Great job Alex!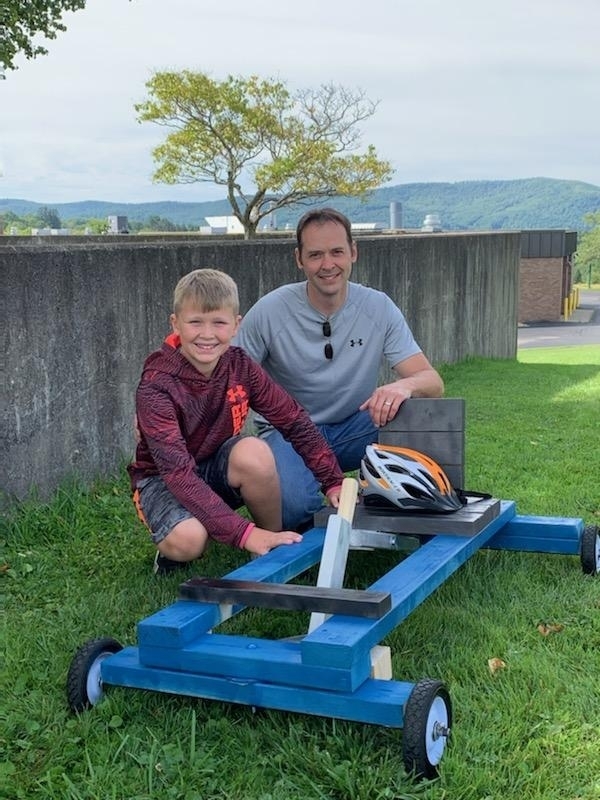 Fall Sports Schedules are available! Go to the school website-find them under Scores and Schedules. You can also download the Portville App! Have all the schedules and scores on your phone!