Due to PK - 12th grade early dismissal today, there will be NO OPEN SWIM tonight.
Portville Central School District is accepting bids for a 2010 Chevrolet Impala. Bids will be accepted until Tuesday February 14th, 2023 at 2:00PM at which time bids will be opened. To view the car and to receive specifics on the car contact Transportation Director David Youngs 716-933-6706. Bid sheet available at the Bus Garage or the Business Office. Bids should be sent Attn: Pamela Sue Anderson, School Business Executive Portville Central School District 500 Elm Street PO Box 790 Portville, NY 14770. Bids need to be sealed and marked "2010 Car Bid."
Due to the prediction of mixed precipitation at our normal dismissal time, Portville Central School will be dismissing 1 hour early today. Buses will be leaving the circle at 1:32 today. Please plan accordingly to make sure someone is home to get our youngest students off the bus. If you are making a change to your pick-up plan, please update Pick Up Patrol by 12:30 or call the Elementary Office. There will be no after school activities. Thank you for your cooperation.

OPEN SWIM HAS BEEN CANCELED FOR TONIGHT. 1-20-2023

The Circus is coming to town!!! Come out and support the Class of 2023 and enjoy the circus!! Saturday January 28th at 6:30 in the High School Gym. Get your pre-sale tickets now, don't wait! The price increases the night of the show. Stop by the elementary or high school office and get your tickets for only $15!!! Children 12 and under are FREE with a paid adult!!
The school, village police and our SRO are teaming up to make a concerted effort to get everyone to SLOW DOWN when on campus. Remember the speed limit on campus is 15 mph (5mph in parking lots). Thanks for your support in keeping our kids safe!


Holiday Spirit Week is for students in grades 7-12.

Holiday Spirit Week starts on Monday. Check out the following: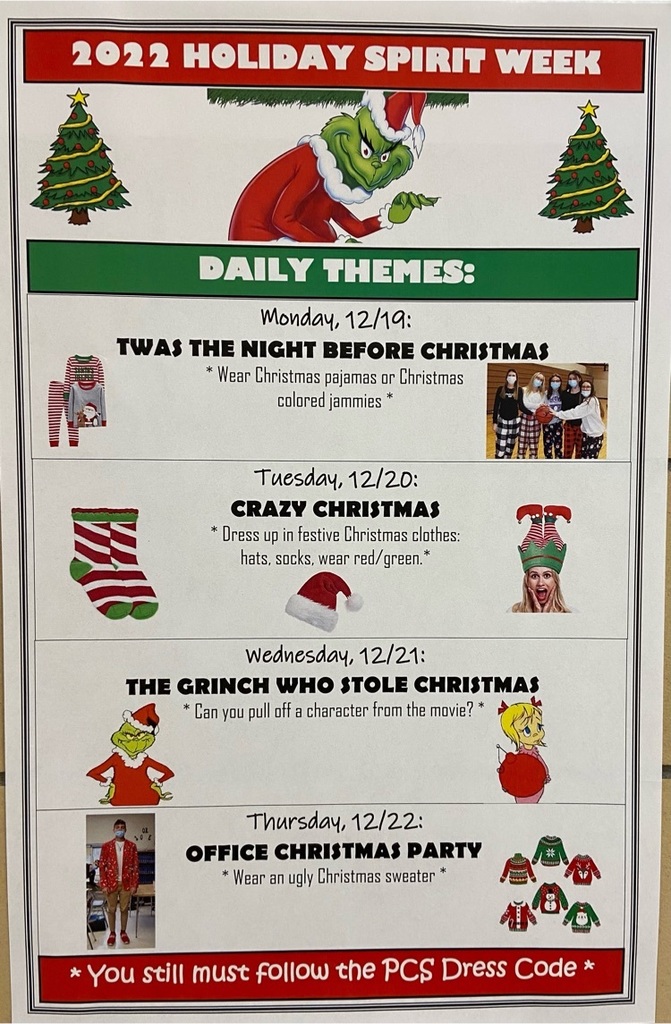 Friday, December 16th will be a C Day. The lunch menu for Friday: Domino's Pizza

The High School Holiday Concert scheduled for tonight has been postponed. The concert has been rescheduled for Monday, December 19th at 7:00 PM.
Portville Central is closed today.

Are you having trouble with gift ideas? Make Christmas ornaments with Mr. McInnis and Mr. Suain in Portville's own Envisioneering Center—the two-day, after-school workshop will be offered on Tuesday. 12/13, and Thursday, 12/15, and is limited to 16 students!  Sign up today outside of the Envisioneering Center!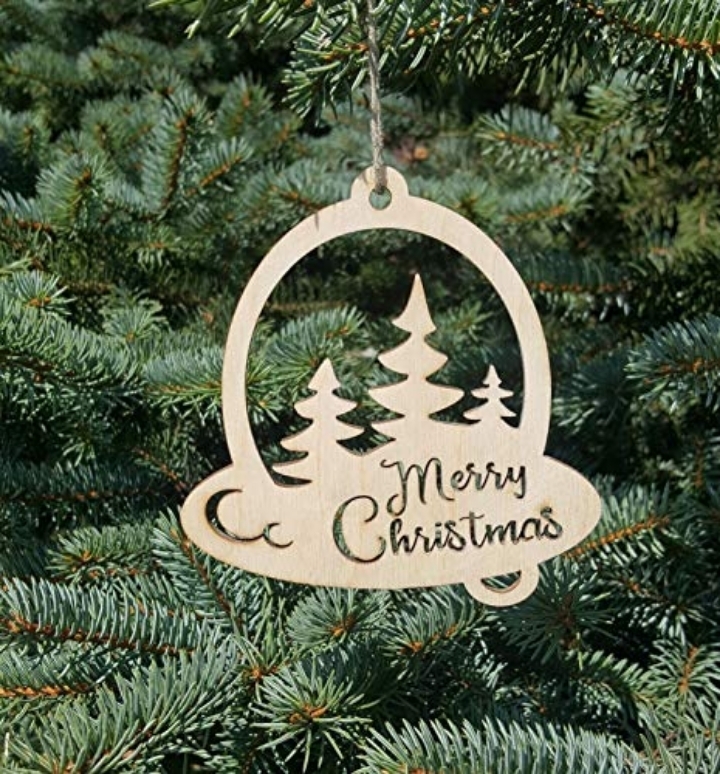 Congratulations to our Students of the 1st Quarter! Sophomore: Abigail Gardner, Junior: Shaela Spring, and Senior: Chloe Grandusky!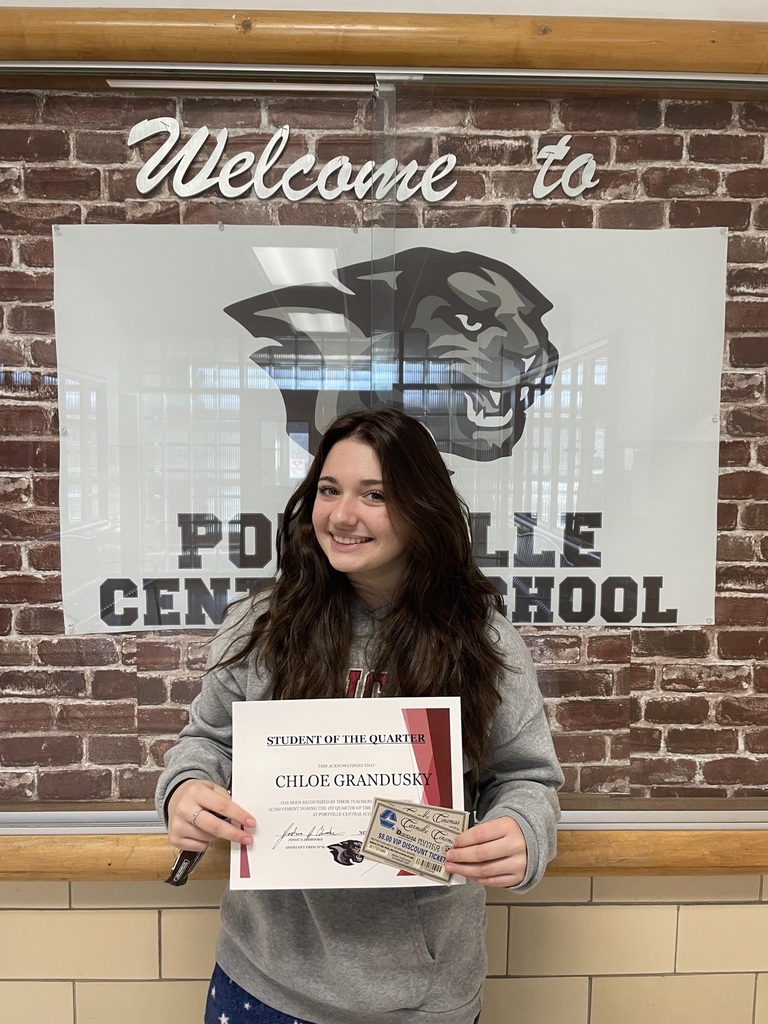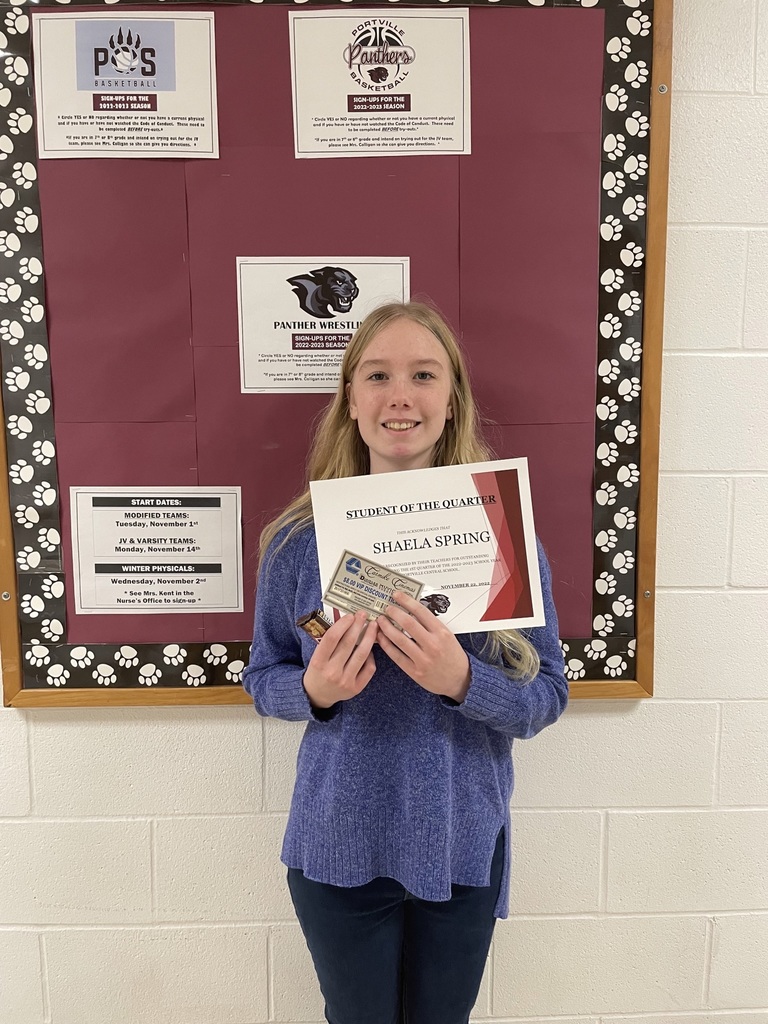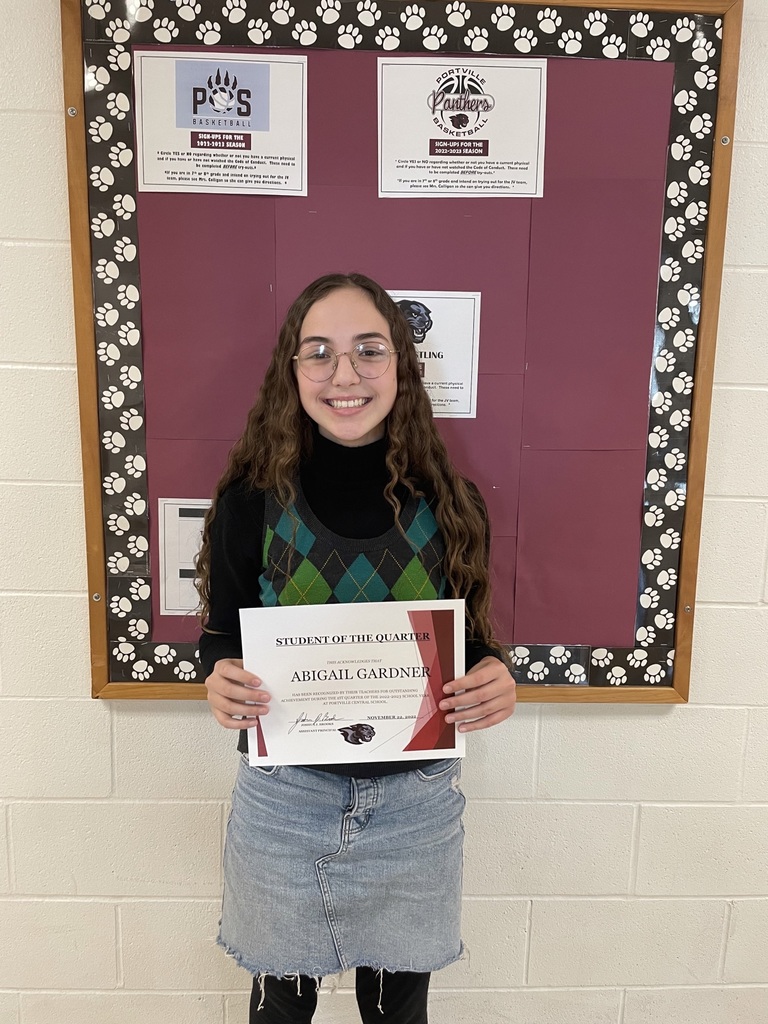 Congratulations to our Students of the 1st Quarter! 7th Grade: Ana Haynes, 8th Grade: Colin German, and Freshman: Demetrious Young!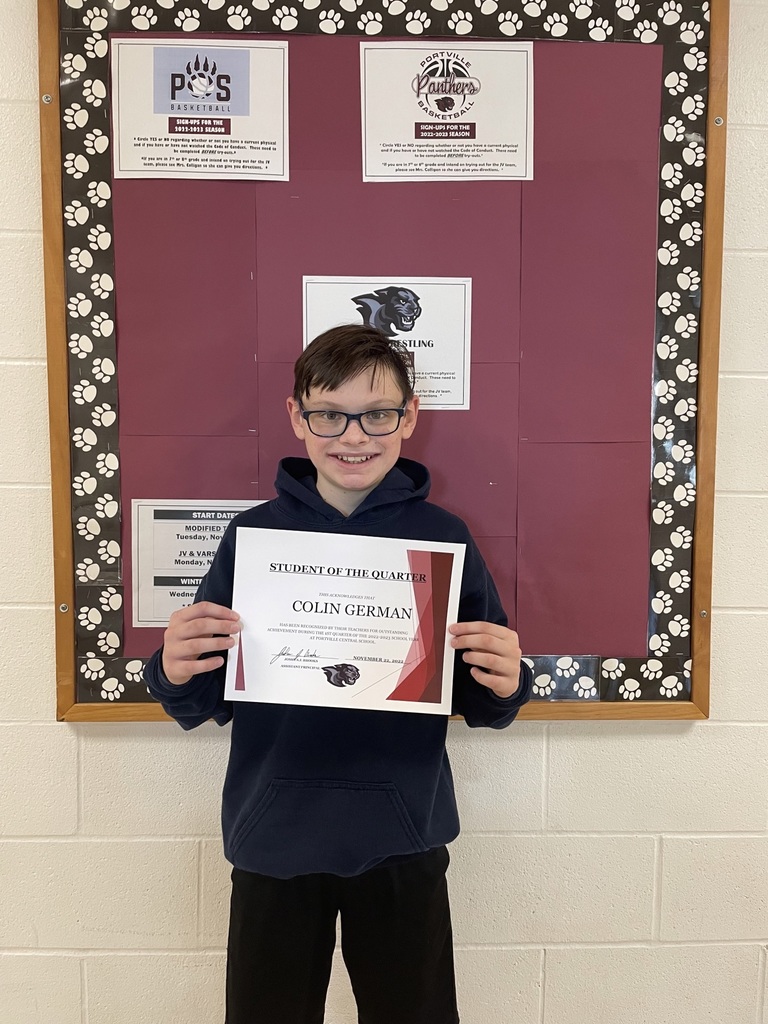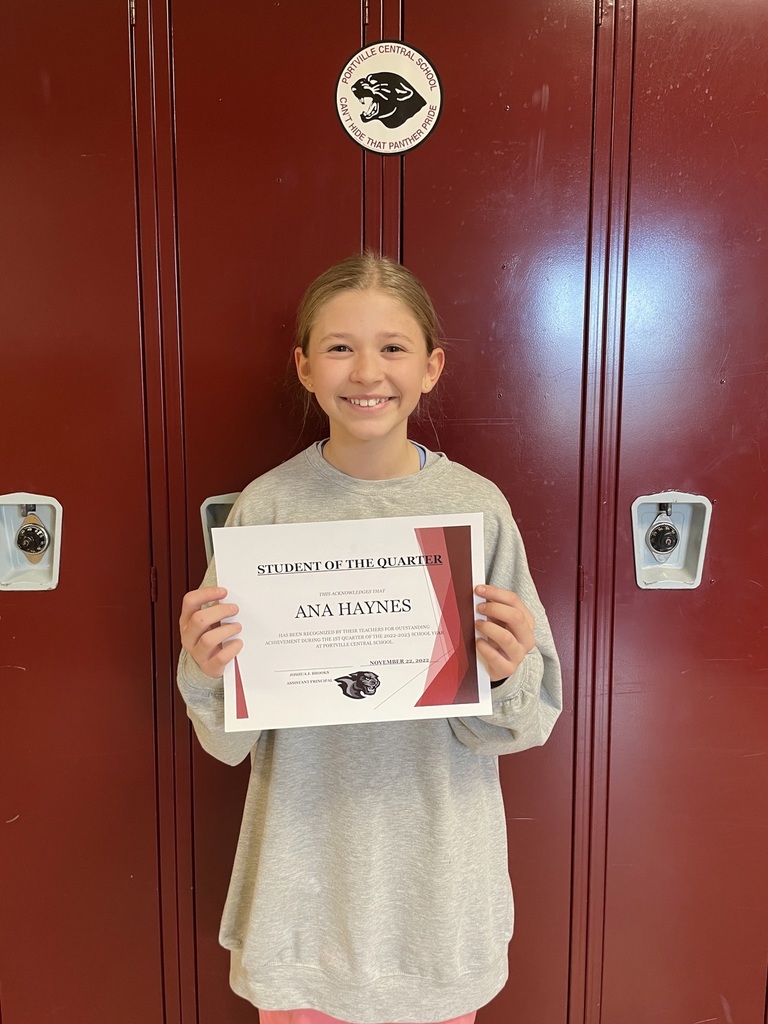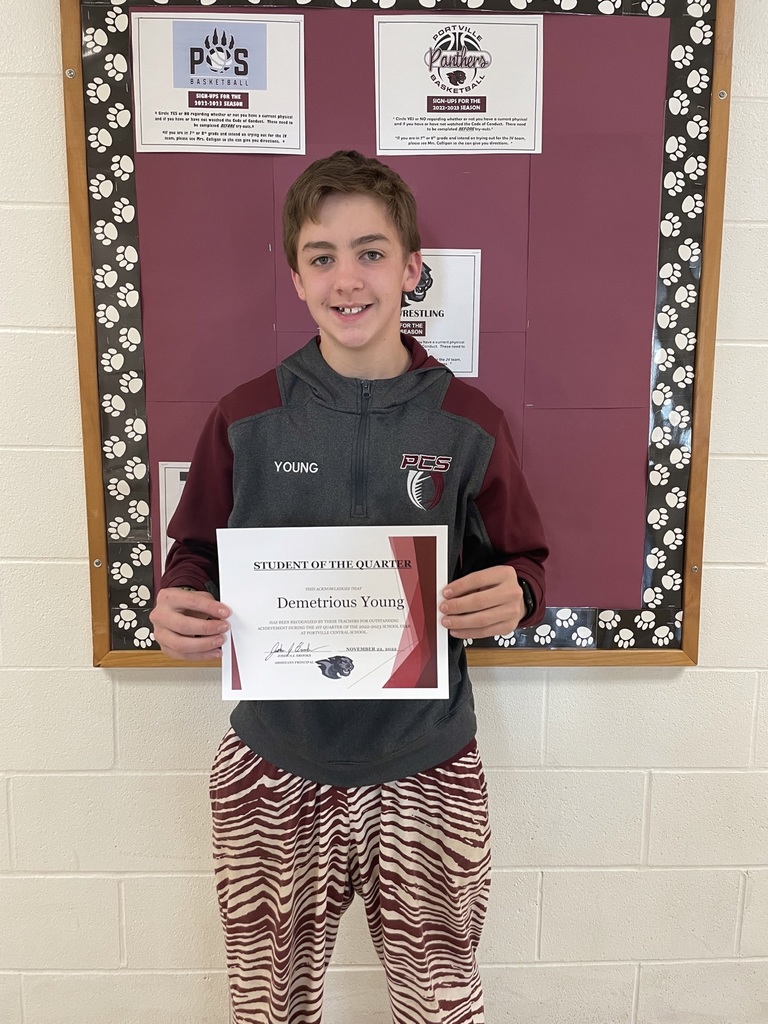 Portville Bus #19 was rear ended by a vehicle at the intersection of Haskell Road and Rt. 417. No one on the bus is hurt. The spare bus that will be bringing children home is currently caught in traffic that was caused by the accident. Thank you for your patience.
On Tuesday, (11/29) we will be congratulating the Lady Panthers Volleyball team! Come join us at 7:30pm in the John Dubots room! Let's show the team how proud we are of their accomplishments! Everyone is welcome! Go Panthers 😊💪🏐👍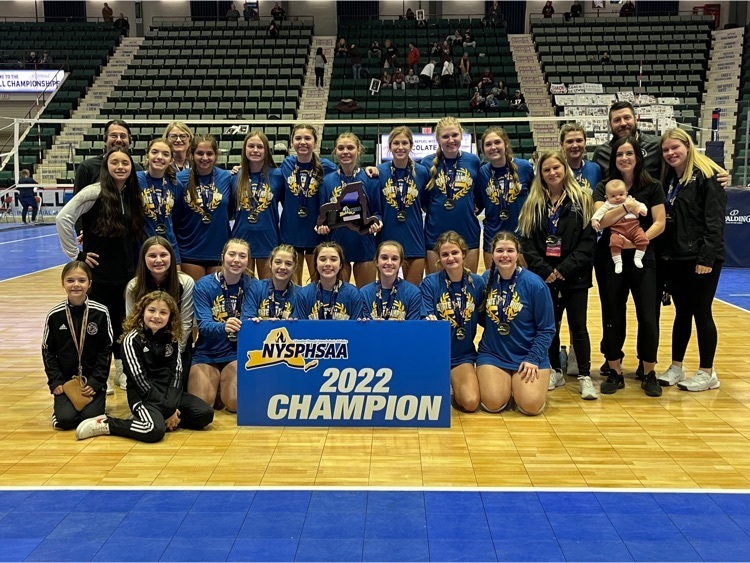 The Volleyball team will be escorted into Portville around 8:45-8:50 tonight! Line Elm St. and the bus circle to welcome them home! We will do a celebration of the team at a later date (stay tuned for more details)!
Congratulations to your 2022 NYS Class C Volleyball Champions!!! We are all so proud of your hard work and dedication! This is the school's 7th state title. 😊🏐💪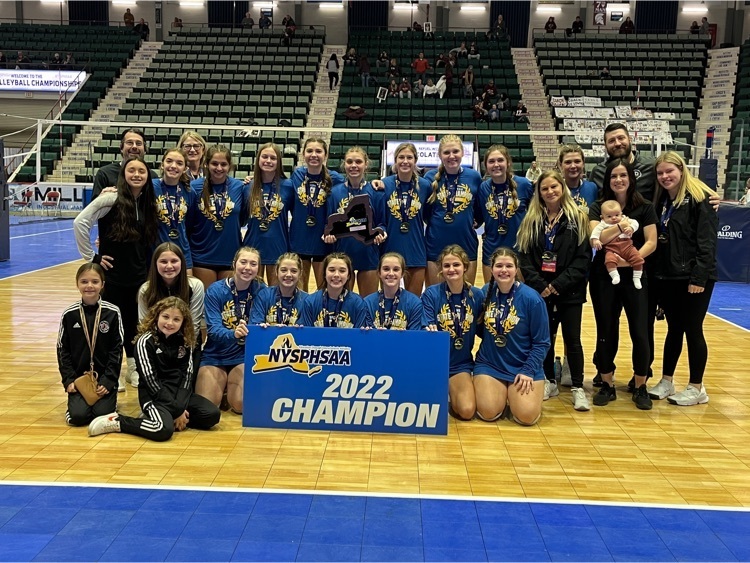 The Lady Panthers are playing today for the school's 7th state championship! Game will start at noon! You can watch it on the NFHS network or come up to the school to watch it in room 124! Go Panthers! 😊👍🏐💪