EDIT MAIN
HELLO ! WELCOME TO MRS. WEIMER'S WEB PAGE!

Name: Mrs. Weimer
Email Address: lweimer@portville.wnyric.org
Phone number: 933-6000
Welcome! My name is Lynne Weimer and I am the Elementary Music Teacher. I teach Preschool through Fourth Grade and feel extremely lucky to have my students for such a long period of time! It is an amazing experience watching children grow from Preschool age to Fourth Grade.
---
Learning about the instruments of the Orchestra
http://www.nyphilkids.org/main.phtml
---
Boomwhackers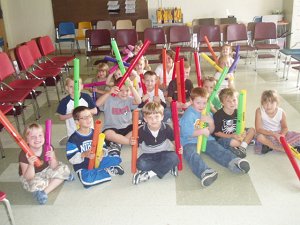 Last fall the music booster program here at school purchased the elementary music program instruments called boomwhackers.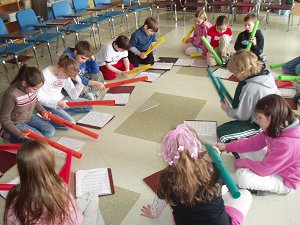 Boomwhackers are colored plastic tubes that play specific pitches. The students became very good at the boomwhackers and were really enjoying them as they were able to bang them on the floor to make the pitch.
---
Having Fun in Music CLass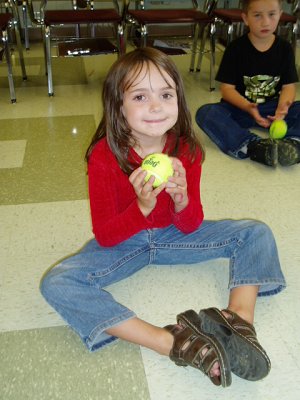 Merah Shows a steady beat with a tennis ball.
---
Little Einsteins
In my Kindergarten classes we went to the computer lab and played at Disney's Little Einstein's:
Here's the link
http://atv.disney.go.com/playhouse/littleeinsteins/index.html